Products>>PU Sandwich>>PU Sandwich Panel Machinery
PU Sandwich Panel Machinery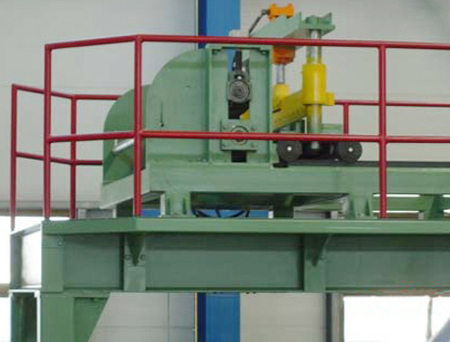 PVC Laminating Machine
Description:
This laminating machine mainly put some materials, such as PVC sheet with foam, PVC with non woven fabric, foam with woven fabric etc. The electric heating temperature is adjustable from 30 Celsius to 200 Celsius.
Technical parameters
Laminate width: 1800mm/2150mm
Laminate speed: 10 to 40m/min
Power: 36.5kw
Related keywords: PVC laminating machine, PVC laminator, foam laminating machine


Wall & Roof Panel Roll Forming Machine
The PU sandwich panel line need four sets of roll forming machine, one is on the up platform, and the other three are on the down platform, The roll forming machine can make one kind of roof panel and three kinds of wall panel.
Related keywords: wall & roof panel roll forming machine, wall & roof roll forming line, roll forming machine, roll forming line
Related PU sandwich panle machinery: